Findings from the U.S. Food and Administration (FDA), the popular heartburn medication Zantac may lead to the development of certain cancers. If you were diagnosed with cancer after taking this drug, the lawyers at Estey & Bomberger, LLP can represent you in a lawsuit against its manufacturers. Our Illinois Zantac lawsuit attorneys have the skills, resources, and experience necessary to hold the company accountable and secure the compensation that you deserve.
Why Hire Estey & Bomberger, LLP for Your Illinois Zantac Claim?
Our Zantac injury lawyers have a 99% case success rate. We have recovered over $500 million for our clients, and we will advocate aggressively for your maximum recovery.

We dedicate ourselves to holding large corporations accountable for dangerous and defective products. We represent Zantac patients in multiple states, including Illinois.

Our law firm values open and honest communication throughout your case. We are available to answer your questions, respond to your concerns, and provide important case updates.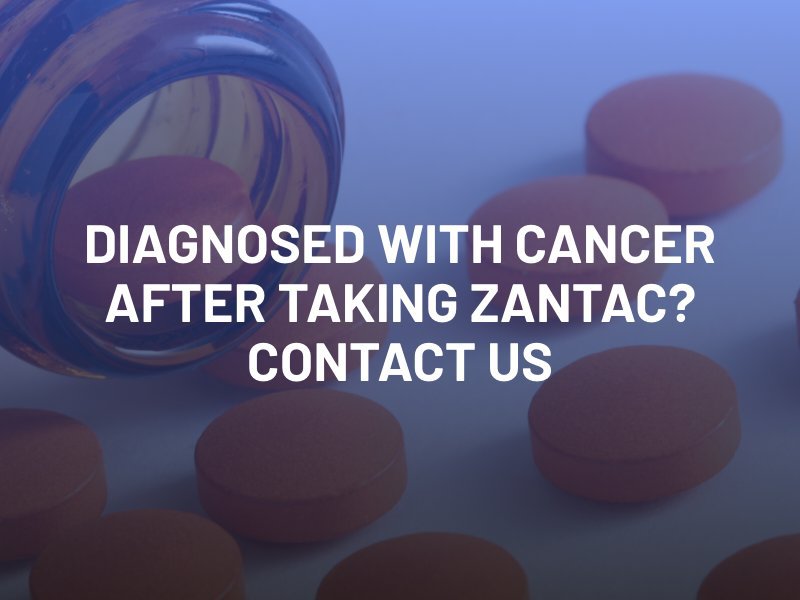 Zantac may cause cancer due to the presence of N-Nitrosodimethylamine (NDMA), a probable human carcinogen that has been found to induce tumors in mice and rats. During routine testing in September 2019, an online pharmacy called Valisure found NDMA levels up to 3 million nanograms per Zantac tablet. In comparison, humans can safely consume up to 96 nanograms of NDMA per day.   
In response to these findings, the FDA issued a warning and began to investigate the NDMA impurity. The agency found that NDMA impurities increase over time and at higher temperatures. In April 2020, the FDA issued a recall for all Zantac and ranitidine products.
How Do You Qualify for a Zantac Lawsuit?
You may qualify for a Zantac lawsuit if you can prove that you used Zantac for at least one year, that you were diagnosed with a type of cancer associated with Zantac use, and that at least one year passed between your first dose of Zantac and the date of your diagnosis. Multiple cancers have been linked to Zantac, including the following.
Keep in mind that this list is not exhaustive. If you were diagnosed with any type of cancer after taking Zantac, speak to an Illinois Zantac lawyer at Estey & Bomberger, LLP for a free case evaluation.
What Is the Statute of Limitations for Zantac Lawsuits in Illinois?
If you believe that you qualify for a Zantac lawsuit, contact a Zantac lawsuit attorney in Illinois as soon as possible. According to Illinois's statute of limitations, you have two years from the date of your cancer diagnosis to file your claim. If you do not file in time, the court will dismiss your case.
How Much Is a Zantac Lawsuit Worth?
The value of a Zantac lawsuit varies from person to person. Your settlement will be based on the individual damages that you sustained due to your cancer diagnosis. Common damages available in Zantac claims include the following:
Past and future medical expenses

Rehabilitation and physical therapy

Lost wages and loss of future earnings

Chronic pain

Permanent disability

Depression and anxiety

Loss of quality of life
Schedule a Free Consultation With a Zantac Lawyer in Illinois
If you were diagnosed with cancer in Illinois after taking Zantac, you deserve to hold the manufacturer accountable. The team of attorneys at Estey & Bomberger, LLP specialize in dangerous drug injuries and can help with your case. Contact us today to schedule your free consultation with an Illinois Zantac lawsuit attorney.