Zantac is a popular medication used to treat heartburn, acid reflux, and other gastroesophageal conditions. In April 2020, the U.S. Food and Drug Administration (FDA) recalled Zantac due to the presence of a dangerous carcinogen, and now, patients are filing lawsuits against the drug's manufacturers. If you developed cancer after taking Zantac, Estey & Bomberger, LLP can help. Our Alabama Zantac lawsuit attorneys can represent your claim and help you hold the manufacturer accountable for your losses.
Why Hire Estey & Bomberger, LLP for Your Alabama Zantac Claim?
Our Zantac lawyers specialize in defective and dangerous product litigation and have helped clients nationwide recover millions of dollars in compensation.

Our firm operates on a contingency fee basis, meaning that you will not be charged legal fees unless we secure a settlement in your case.

Our lawyers will handle all aspects of your claim and will be available to answer any questions you may have.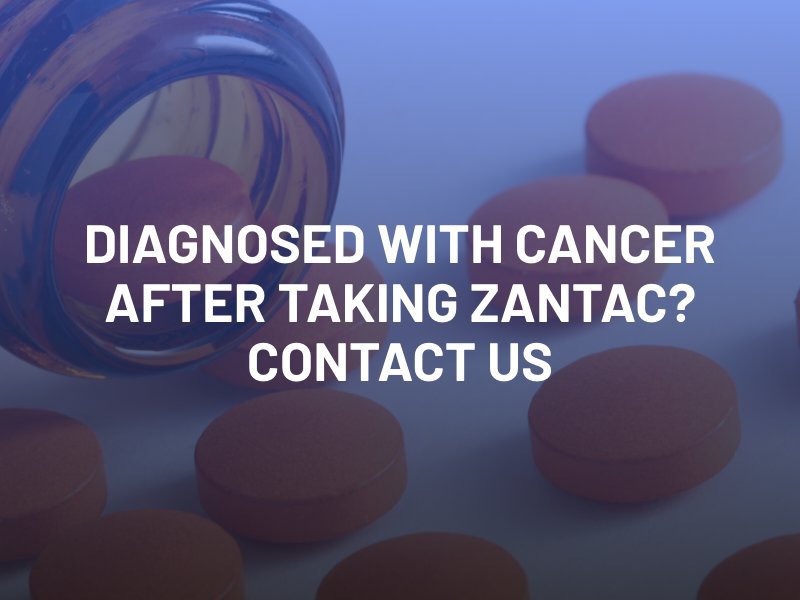 In September 2019, an online pharmacy called Valisure was conducting routine tests on batches of Zantac and detected dangerous levels of N-nitrosodimethylamine (NDMA), a probable human carcinogen used to induce tumors in laboratory animals. While humans can safely consume 96 nanograms per day, Valisure found NDMA levels in excess of 3 million nanograms per tablet.
After these findings were reported to the FDA, the agency conducted an investigation and issued a recall for all Zantac products in April 2020. Many Zantac patients have been diagnosed with multiple types of cancer after taking this drug, including:
How Do You Qualify for a Zantac Lawsuit?
Not every Zantac patient is eligible to file a lawsuit against the manufacturers. To qualify for Zantac litigation, you will generally need to meet the following criteria:
You were diagnosed with cancer. 

You took Zantac regularly for at least one year.

At least one year has passed between the first time you took Zantac and your cancer diagnosis.
If you believe that you are eligible for a Zantac lawsuit, speak to an Alabama Zantac lawyer at Estey & Bomberger, LLP as soon as possible. Your attorney can review your case and help you understand your legal options.
What Is the Statute of Limitations for Zantac Lawsuits in Alabama?
Alabama imposes filing deadlines, known as statutes of limitations, on certain types of lawsuits. For Zantac claims, you have two years from the date of your cancer diagnosis to file or the court will likely dismiss your case. It is important you contact an Alabama Zantac attorney as soon as possible after previous exposure to Zantac and receiving a cancer diagnosis.
How Much Is a Zantac Lawsuit Worth?
The value of a Zantac claim depends on the specific losses that you suffered due to your cancer diagnosis. Through a lawsuit, you can recover compensation for the economic, or financial, losses you endured, as well as your physical and emotional pain and suffering.
Common damages available in Zantac claims include the following:
Past and future medical expenses

Disability accommodations

Lost wages and loss of future earnings

Chronic pain

Emotional distress

Post-traumatic stress disorder

Depression and anxiety

Permanent disability
Factors that influence the value of Zantac lawsuits include the severity of your cancer, the length of your recovery time, and your ability to work. Your Alabama Zantac lawsuit attorney at Estey & Bomberger, LLP can help you identify the full extent of your damages and accurately calculate your estimated award.
Schedule a Free Consultation With a Zantac Lawyer in Alabama
Were you diagnosed with cancer after taking Zantac? Trust the team of attorneys at Estey & Bomberger, LLP to represent your case. Contact us today to schedule an initial case consultation with an Alabama Zantac attorney or call (800) 260-7197 today to discuss your legal options.