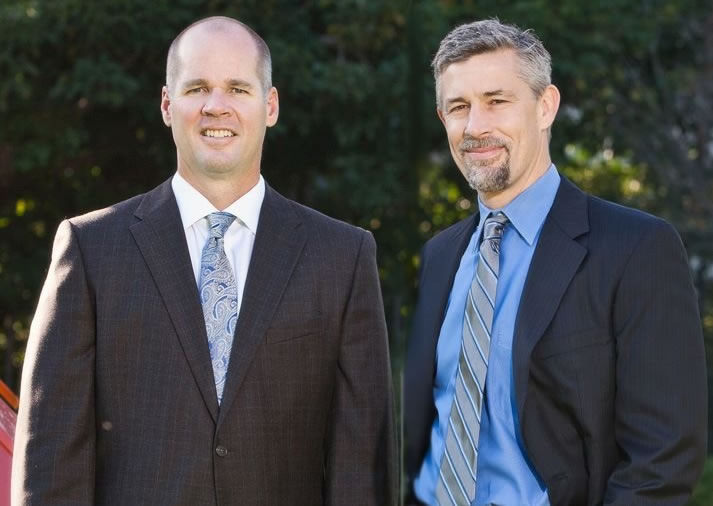 Were you or a family member seriously injured in Los Angeles County? Was your injury caused by another person or company? If so, our Los Angeles personal injury attorneys may be able to help. Our award-winning personal injury lawyers have a long history of getting great results for those who were harmed due to someone else's negligence. In fact, in the last 5 years, we have recovered over $100 million dollars in settlements and verdicts. While we can't ever guarantee results, what we can promise is that we are dedicated to maximizing the amount of money we recover for you.
Can you afford to hire a Los Angeles personal injury lawyer? YES!
We handle all cases on a contingency fee basis. This means you pay us only if we are able to recover money on your behalf. You don't need any money out of pocket to hire us and all consultations are free. We are very confident in our ability to win your case.  You may be wondering "Do I have a case?". If so, don't hesitate to call us or fill out free case evaluation form below. We will let you know if you have a valid case without any cost or obligation.
Request a Free Case Evaluation
Oops! We could not locate your form.
Why hire us?
Our history of results: Over $100,000,000 in settlements and verdicts in the past 5 years
No fee guarantee: You don't pay us anything unless we win!
Over 20 years of experience: We have extensive experience handling personal injury and product liability cases.
Award winning attorneys: Both Steve and Mike are in the National Trial Lawyers Top 100 list. Partner Steve Estey has been awarded "Trial Attorney of the Year" twice!
99% success rate: We have an incredible track record of success winning cases!
What types of cases do we handle?
We focus on handling serious injury cases in Los Angeles and all over California. While some law firms take lots of cases varying from minor injuries to major ones, we specialize in catastrophic injury cases. We believe that by only taking serious injury matters, we are better able to focus on your case and spend the time needed to get maximum value for you and your family. This is a big part of the reason why we have been able to get record setting verdicts in California! Some of the types of cases we handle include:
Brain Injuries
Pedestrian accidents
Bicycle accidents
Truck accidents
Wrongful death
Institutional child molestation (schools, churches, sports teams, etc.)
Example Case Results in Los Angeles
$23 Million Child Sexual Abuse Verdict
A young boy was sexually abused by his elementary school teacher. We sued the Los Angeles Unified School District and won.
$5 Million Car Accident Settlement
A car accident led to the brain injury of a husband and the death of a wife. We settled the case with the City of Los Angeles.
$3.3 Million Pedestrian Accident Settlement
Our client suffered multiple injuries after being hit by a Los Angeles County Metropolitan Transportation Authority bus. We were able to get this settlement for our client.
$2 Million Bus Accident
A bus driver was injured while driving a bus in Los Angeles. We sued the County of Los Angeles and recovered over $2 million for the back injuries he suffered in the accident.