If you or a loved one was involved in a Los Angeles truck accident, you have likely suffered serious, potentially permanent injuries. Don't expect the trucking or insurance company to treat you fairly.  Their obligation is to their shareholdings and their bottom line, not your well-being. The Los Angeles truck accident attorneys at Estey & Bomberger, LLP can help. Call us for your free consultation.
You Have Options: Why Hire Us?
Experience and success. Our firm has significant experience handling truck accident cases, something that sets us apart from many other law firms. We have secured settlements for many families whose loved ones have suffered serious injuries, including an $18 million settlement for the family of Luke Acuna.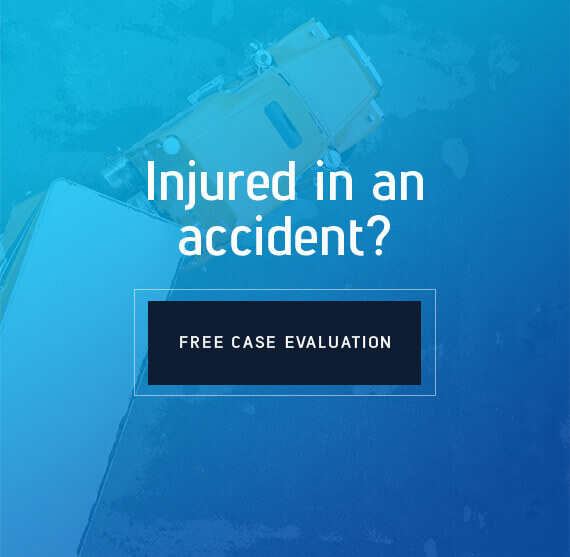 At Estey & Bomberger, LLP, we handle all cases on a contingent fee basis, meaning we only get paid when we successfully resolve your case.  We work hard for our clients in such cases because we understand the ramifications that truck accidents have; physical therapy, numerous surgeries, missed work, necessary equipment, and travel costs are just a few of the expenses you might face after a truck accident, and a settlement from those who were negligent will help with all of that.
"I was very impressed with Estey & Bomberger. They were always professional, courteous, and caring." –Nancy W.

"Unfamiliar and unsure of filing a possible lawsuit, my first meeting with Mike Bomberger put me at ease. His personable and compassionate personality was exuded not only that first day, but throughout our two-year client/attorney relationship." –Allison V.
Don't go it alone, lean on our experience in this tough time.
Types of Truck Accidents
The worst part of a truck accident is the likelihood of extensive injuries; an 18-wheeler is many times larger than your sedan or pickup, which can lead to devastating property damage as well as potentially fatal injuries. There were more than 3,400 fatal accidents involving a large truck in 2014, and 82,000 involving injury. Commercial trucks traveled more than 2.6 million miles on Los Angeles County interstate; LA County also has the most freight chokepoints (six) of any county in the country. This congestion could explain why the area consistently has a lot of trucking accident fatalities.
Trucks crash in different ways compared to normal motor vehicles; Their length, cargo, and weight often leaves a field of debris and creates accidents with more than one vehicle. The type of crash can determine just how much damage there is.
Jackknife – When the driver slams on the brakes, it can cause the trailer to skid outward, creating a 90-degree angle between it and the cab.
Rollovers – Trucks are top-heavy, which increases the likelihood of a rollover accident. If cars are on the wrong side, massive damage may result.
Tire blowout – If air pressure is not properly maintained or a tire changed when necessary, a blowout can cause the truck driver to lose control.
Wide turn – A car can get squeezed between the truck and the sidewalk on a right turn.
Blind spots – Improperly placed mirrors or a car in "no man's land" can cause the truck driver to be unable to see and lead to accidents.
Lost load – Cargo that is improperly tied down or a door not correctly secured may cause a massive spill on the road.
Air brake failure can also create much panic for a truck driver, which is why runaway lanes and bins filled with water exist on the side of highways.
Common Causes of Truck Accidents in Los Angeles
Truck accidents can occur for a multitude of reasons, but most stem from a few common causes. The most frequent of these include:
Drowsy driving – If a truck driver doesn't adhere to the laws which limit their allowable driving time, they may fall asleep at the wheel.
Abruptly changing lanes in front of a truck – Trucks leave ample space in front of them for a reason. If you cut them off it's difficult for them to stop in time.
Tailgating – The lack of vision means a driver of a car has less time to react. Following a truck too closely can cause a rear-end accident when the trucker applies the brakes.
Reckless driving – Truckers are often under tight schedules, which may cause them to speed or make dangerous maneuvers.
Equipment malfunction – Unkept brakes, tires, steering, or improperly secured cargo by manufacturers and loaders can set up an accident before the driver even gets behind the wheel.
Most trucking accidents are the result of someone else's negligence. If this happens, you need an experienced truck accident attorney by your side. The attorneys at Estey & Bomberger, LLP are prepared to fight on your behalf for fair compensation.
Los Angeles Truck Accident Attorney
Experience something as traumatic as a truck accident can leave you with scars both physical and emotional. Your medical expenses may be piling up and you are unable to pay them because of lost wages from missed work. On top of that, you may find daily tasks you used to complete with ease difficult. Our firm is compassionate to all the damages you suffered and will ensure you are compensated for all of them.
We understand that hiring a lawyer may be daunting to some, which is why we seek to make things as easy as possible for you; the initial consultation is free, we take care of every aspect of the legal proceedings, and you don't pay us unless we get you paid. Call Estey & Bomberger, LLP to discuss your case with us.