Loss of eye function can lead to devastating consequences. You may be unable to return to your former job, leading to a loss of income. You may need to pay for expensive medical procedures and necessary disability accommodations. The physical and emotional impacts of blindness can be difficult as well — and if you discover a necessary medication contributed to your eyesight loss, you deserve justice.
Elmiron, a medication used to treat interstitial cystitis, may contribute to eyesight loss in its former patients. If you developed blindness after taking Elmiron, you may be eligible for financial compensation — our Elmiron lawsuit attorneys at Estey & Bomberger, LLP can help.
Why Choose Us
Our firm prides itself on our 99% success rate. With over 40 years of combined legal experience, our personal injury lawyers have the knowledge, skills, and resources to fight for your right to recovery.
Thanks to our exceptional case results, our firm has received national recognition from news outlets such as CNN, the Associated Press, Fox News, and the Los Angeles Times.
In the last five years alone, our attorneys have recovered over $500 million in compensation for our clients. We will advocate for maximum possible recovery in the courtroom and at the negotiating table.
Elmiron and Maculopathy Development
Elmiron is an oral medication designed to treat interstitial cystitis, a painful bladder condition that leads to chronic pain and frequent, urgent urination. Manufactured by Johnson & Johnson subsidiary Janssen Pharmaceuticals, Elmiron has been available to the public for several years. The active ingredient Elmiron is pentosan polysulfate sodium (PPS).
Recently, former Elmiron patients have filed complaints against Janssen Pharmaceuticals after they developed maculopathy, a degenerative eye disease that can lead to blindness. Maculopathy affects the macula, an important component of the retina that helps our eyes sense light and send signals back to our brains.
This communication allows us to see, and maculopathy leads to the degeneration of the macula. You can stop this damage by catching maculopathy in its early stages, but late-stage maculopathy is likely to lead to permanent vision loss. Additional research is necessary to determine other long-term effects that Elmiron can cause, but current studies do show that PPS ingestion can contribute to maculopathy.
Additional symptoms of Elmiron-related eye damage include the following.
Dimmed or blurred vision
Difficulty seeing objects that are close to you
Difficulty reading or adjusting to dim lighting or darkness.
Loss of eyesight in areas throughout your field of vision
Current lawsuits allege that Janssen Pharmaceuticals failed to disclose the risks that the prescription drug can pose to patients' eye health. Previously, Elmiron did not list maculopathy or eye degeneration as potential side effects — although many patients have suffered irreversible vision damage after taking this medication.
How to Win and Recover Money from an Elmiron Claim
If you want to file a claim against Johnson & Johnson and Janssen Pharmaceuticals, it is not enough to prove that you developed maculopathy. To successfully secure a settlement for your damages, you will need to prove that taking Elmiron caused your maculopathy. You can accomplish this by proving the following four elements.
You suffered vision damage.
Elmiron is a defective product.
Elmiron's defect directly caused your vision problem.
You were using Elmiron as the manufacturer intended.
Hiring an Elmiron lawsuit attorney can help you gather the resources and evidence necessary to prove your claim. Your lawyer will have access to scientific evidence and medical experts who can validate your injuries, as well as knowledge of other Elmiron lawsuits. Your attorney can utilize the strategies in these cases to argue for your right to compensation.
Who Qualifies for an Elmiron Lawsuit?
To qualify for Elmiron litigation, you will need to meet a set of certain criteria. In most cases, you must have taken Elmiron for at least two years to be eligible for a lawsuit. You must have developed your first eye-related symptoms while you were taking Elmiron or within one year of stopping the medication.
Only an Elmiron lawsuit attorney can evaluate your story and determine whether or not you have the grounds for a defective product claim. At Estey & Bomberger, LLP, we help many former Elmiron patients determine their eligibility for legal action. Contact one of our Elmiron lawyers to discuss your story and begin your initial steps toward justice.
How Long Do You Have to File an Elmiron Lawsuit?
After you develop maculopathy or another eye condition after taking Elmiron, you will need to take legal action as soon as possible. All civil lawsuits in California, including product liability and defective drug claims, are subject to a rule known as the statute of limitations. This rule sets a deadline by which you must file your lawsuit.
Victims of defective products have two years from the date that they suffered their injuries to file a lawsuit in California civil court. For Elmiron patients, you may not know about your condition until a later date. In these situations, you have two years from the date you knew or should have known about your eye condition to file your lawsuit.
If you do not file your claim by the deadline that the statute of limitations imposes, the court will dismiss your claim. As a result, you will lose your chance at collecting compensation. To ensure you understand your deadline and file your lawsuit before that date passes, speak with your San Diego Elmiron attorney as soon as possible.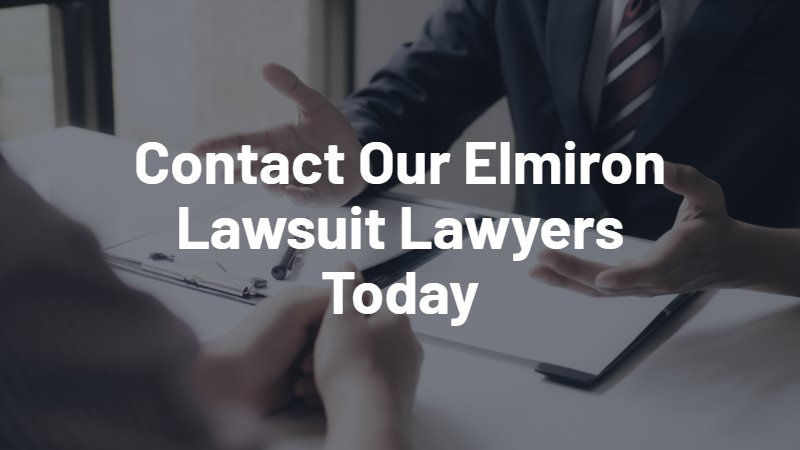 Contact Elmiron Lawsuit Attorneys at Estey & Bomberger, LLP Today
Elmiron eye injuries can have a lasting impact on your life. You may be unable to keep your job due to your vision loss, and need to obtain intensive medical care to treat your condition. You can experience depression, anxiety, and other lasting psychological impacts. The physical pain and emotional damage may also impact your overall quality of life.
If you developed maculopathy after taking Elmiron, you are not alone, and you have pathways to justice available to you. Filing a lawsuit against the manufacturers of this dangerous drug allows you to collect the compensation you need to recover — and the award-winning lawyers at Estey & Bomberger, LLP are here to help. Our team of Elmiron lawyers serve clients nationwide and have the experience and resources to fight for your case.
Call (619) 295-0035 today to schedule your free consultation with a San Diego Elmiron attorney. Your lawyer will listen to your story, advise you on your case's viability, and help you plan your path forward.