Philips Respironics, a medical device manufacturer, has issued a recall for certain CPAP and BiPAP devices and mechanical ventilators. These machines were found to raise users' risk of severe injury and serious illnesses, including cancer. These defective devices can cause serious physical, financial, and emotional harm.
If you have used a Philips CPAP machine and experienced injuries or illnesses due to the device, you may be eligible for financial compensation through a Philips CPAP lawsuit. In these situations, a qualified Philips CPAP lawsuit attorney at Estey & Bomberger, LLP can help. Our lawyers can help you secure the settlement you deserve.
Why Hire Estey & Bomberger, LLP for Your Philips CPAP Lawsuit?
Our Philips CPAP lawyers have recovered millions of dollars for injured clients across the United States. We are dedicated to achieving maximum possible compensation in your case.

Our firm specializes in dangerous and defective product litigation. We have the skills, resources, and experience necessary to hold Philips responsible for the injuries you sustained.

We understand that financial hardship often accompanies a serious injury or illness. Our firm operates on a contingency fee basis. You will only pay legal fees if we secure compensation in your case.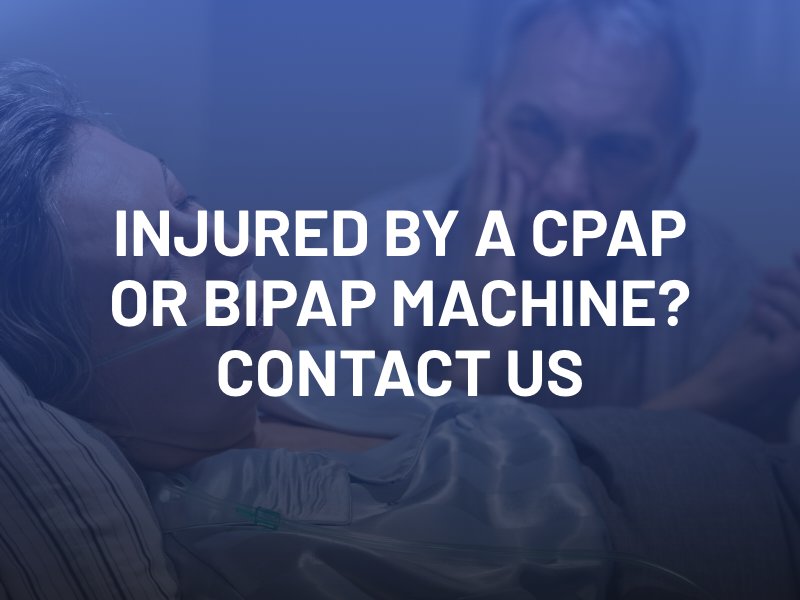 Why Are Philips CPAP Machines Being Recalled?
Many Americans rely on continuous positive airway pressure (CPAP), bilevel positive airway pressure (BiPAP), and ventilator machines to treat various respiratory conditions, such as sleep apnea, asthma, and lung tissue diseases. Philips Respironics is one of the leading manufacturers of these machines. On June 14, 2021, the manufacturer issued a voluntary recall for its devices after discovering that they contain a serious design defect.
The recalled CPAP, BiPAP, and mechanical ventilator devices contain a polyester-based polyurethane foam that is used to reduce noise. However, this foam has been found to degrade and break down into small parties, which can be swallowed by the user. The foam degradation can also expose a patient to dangerous and potentially carcinogenic chemicals. Using a recalled Philips medical device may lead to serious illnesses and injuries.
Which Philips Sleep Apnea Devices Have Been Recalled?
Approximately 4 million Philips CPAP, BiPAP, and mechanical ventilator devices are part of the voluntary recall. If you currently use a Philips respiratory machine, it is important to check whether your device is part of the recall and speak to your doctor about your next steps.
Philips Ventilator, BiPAP, and CPAP Recall List
The following Philips devices have been recalled:
Philips Respironics E30 with Humidifier

DreamStation ASV

DreamStation ST, AVAPS

SystemOne ASV4

C-Series ASV

C-Series S/T and AVAPS

OmniLab Advanced+

SystemOne Q-Series

DreamStation

DreamStation Go

Dorma 400

Dorma 500

REMstar SE Auto

Trilogy 100

Trilogy 200

Garbin Plus, Aeris, LifeVent

A-Series BiPAP Hybrid A30

A-Series BiPAP V30 Auto

A-Series BiPAP A40

A-Series BiPAP A30
Philips CPAP Machine Injuries & Side Effects
Philips patients have reported seeing black debris and particles inside of their Philips devices. These particles enter the airpath circuit of the CPAP, BiPAP, or mechanical ventilator devices, enabling them to enter the patient's body. As a result, a user can experience severe injury and a heightened risk of illness due to both particulate exposure and off gassing. 
Particulate Exposure Health Risks
The debris and particles expelled by Philips devices could lead to life-threatening conditions, including the following:
Inflammation

Headaches

Cancer

Respiratory issues

Eye and skin irritation

Irritation of the respiratory tract

Damage to the liver, kidneys, and other organs

Sinus infection

Chest pressure
Off-Gassing Health Risks
Off gassing refers to the release of chemicals and other vapors, usually by certain materials. The foam found in the recalled Philips devices can release dangerous fumes into a patient's body, leading to the following health risks:
Nausea and vomiting

Headaches

Eye, nose, and skin irritation

Respiratory tract irritation

Cancer

Hypersensitivity
FDA Issues a Class 1 Recall of Philips CPAP Machines
The U.S. Food and Drug Administration (FDA) classifies the Philips recall as a Class 1, the most serious type of recall. According to the agency, continued use of these devices may lead to very severe injuries or death. 
If you currently use a recalled Philips device, the FDA recommends that you speak to your healthcare provider as soon as possible. Do not stop or change your device until you discuss your options with your doctor. Depending on your condition, changing or stopping the machine could be dangerous, and your physician can help you find a safer alternative.
Can I File a Lawsuit Against Phillips?
If you experienced an injury or were diagnosed with an illness after using a Philips CPAP, BiPAP, or mechanical ventilator machine, you could file a product liability lawsuit against the manufacturer for your losses. To prove your lawsuit, you or your Philips CPAP lawyer will need to provide enough evidence to establish the following four elements:
You were injured or suffered losses.

The Philips device is defective.

The device's defect caused your injury.

You were using the product as the manufacturer attended.
Under most state laws, there are three types of product defects: design defects, manufacturing defects, and failure to warn. Design defects occur when a medical device is manufactured correctly, but the design is inherently dangerous, rendering the product unsafe. 
In the case of Philips CPAP machines, the use of noise-reducing foam in the products' designs makes them inherently dangerous due to the risk of particulate exposure and off gassing. Your Philips CPAP lawsuit attorney from Estey & Bomberger, LLP will help you craft a compelling case in your favor.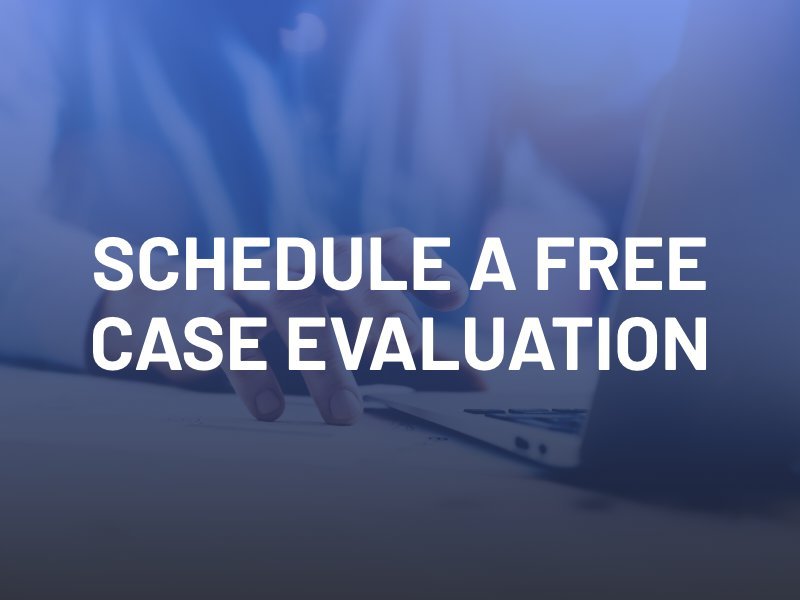 What Compensation Is Recoverable in a Philips CPAP Lawsuit?
Through a Philips CPAP lawsuit, you can recover compensation for the losses you sustained due to your condition. You can hold the manufacturer accountable for your economic, or financial, losses, as well as your physical and emotional pain and suffering.
Common damages available to injured Philips patients include the following:
Past and future medical expenses

Physical therapy and other specialized treatments

Lost wages and a loss of future earnings

Disability accommodations, such as mobility equipment or live-in care

Chronic pain, disability, disfigurement, and other types of physical pain and suffering

Emotional distress, mental anguish, depression, and other forms of emotional pain and suffering

Loss of quality and enjoyment of life
Schedule a Free Consultation With a Philips CPAP Lawsuit Lawyer Today
If you have developed an injury or illness after using a recalled Philips CPAP device, trust the lawyers at Estey & Bomberger, LLP. Our Philips CPAP lawsuit attorneys can help you hold the manufacturer accountable and secure the compensation you deserve. Contact us today to schedule your free consultation and discuss your optimal path to recovery.