Ex-Uber Driver Arrested for Rape in San Diego, Trial Begins
Former Uber driver John David Sanchez, 53, of San Diego, is accused of serial rape; the youngest alleged victim is 13 years old. In addition to being a former driver for Uber, he also worked as a DJ and ran a video production/distribution company.
There are a total of seven victims in this case. Sexual abuse is learned behavior, in addition to the seven known victims, it's not unlikely that there are more victims over the course of Sanchez' 'career' of molestation.
If you have been molested or abused in any way by this former Uber driver, or if you believe that your child has been, please contact Estey & Bomberger, Uber sex abuse lawyers, by using the form that follows, or by phone at 619.295.0035, ASAP. Our law office is located at 2869 India Street in San Diego. Initial consultations at no charge, and are confidential. If you choose to hire our team there is no fee or payment up front — we pay all costs on your behalf, including medical and psychological, and you only pay if we recover money on your behalf.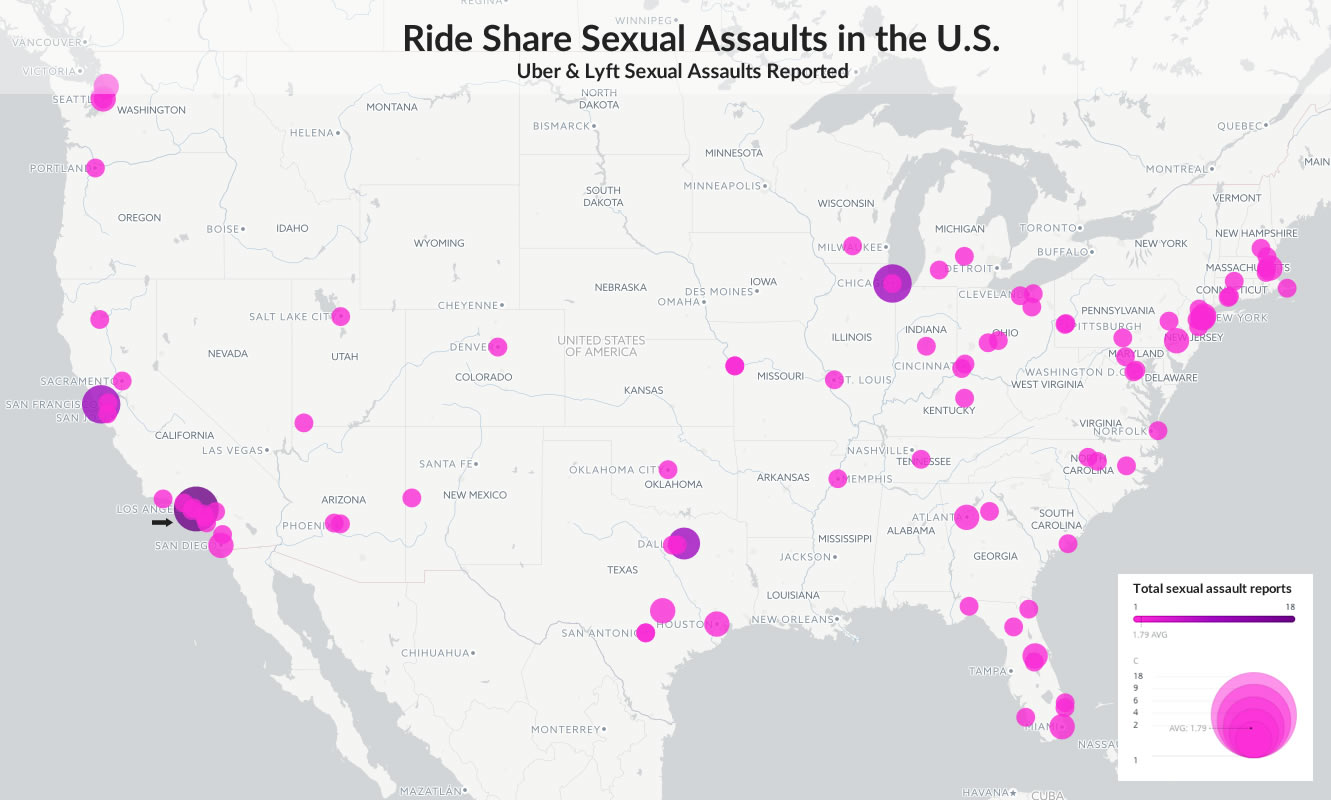 Estey & Bomberger are trial attorneys with a 20+ year history of working with sexual abuse and assault victims as they become survivors. This long history has been quite successful in helping these survivors, as well as their families, both on a financial and an emotional level. Our experience and compassion sets us apart, and helps benefit our clients.
Additional Details on Sanchez' Case
The original arrest was March 29, 2017, immediately after which he was terminated from Uber. Sanchez pled not guilty and posted bail. His attorney, Peter Blair, confirms that Sanchez denies the charges.
There are now new charges, to which he has also pleaded not guilty. The new charges include performing lewd acts on a child, attempting to prevent a witness from reporting a crime, employing a minor to perform prohibited acts, and production of pornography. He faces up to more than 37 years in prison if he is convicted on all charges.