Uber Driver Charged for Rapes in San Luis Obispo
Uber driver Alfonso Alarcon-Nunez is a 39 year old recently arrested in his Santa Maria home for multiple charges sexual assault of at least four women in San Luis Obispo. The San Luis Obispo County District Attorney's Office says that there may be additional victims of this rapist in both San Luis Obispo and Santa Barbara counties.
We, due to our long-term legal experience in this area, agree. Sexual abuse is learned behavior; in addition to these four known victims, it is most likely that there are more victims over the course of Alarcon-Nunez' molestation 'career'.
If you were sexually assaulted or raped by Alarcon-Nunez or another Uber driver, please contact our sex abuse law team ASAP, by using the form that follows, after contacting authorities. Our law office's two closest locations are 445 Figueroa in Los Angeles (213) 596-4855 or 524 Union in San Francisco (951) 543-9020. We offer confidential — and free — initial consultations. If you select our law firm there is no upfront fee — we pay all costs associated with your case on your behalf, including medical and psychological. Once we recover money on your behalf, we get a portion of the recovery.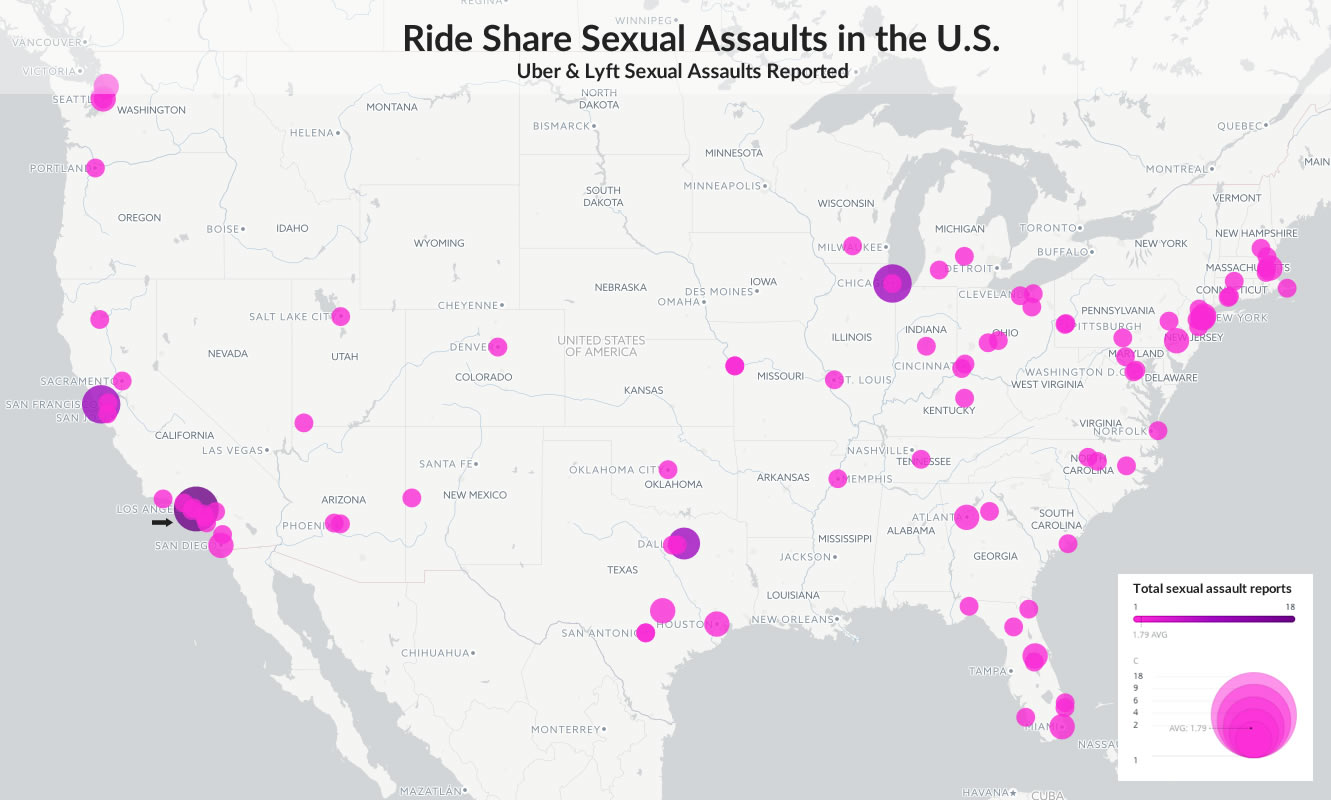 Our firm, Estey & Bomberger, is a law firm of trial attorneys with a 20+ year history of working with sexual abuse and assault victims. This long history has been quite successful in helping these victims become survivors, and helps them and their families both emotionally and financially. We have a great deal of experience in this area, and, coupled with our compassion, makes us a unique and superior choice for the benefit of our clients.
Additional Details on Alarcon-Nunez' Case
Alarcon-Nunez pleaded not guilty to ten felony charges at his arraignment. Of the four known victims, all were females between the ages of 19 and 22. Three attend Cal Poly, one attends Cuesta College. The rapes are alleged to have occurred on December 17, 2017, January 5, 2018 and January 14, 2018. Alarcon-Nunez' preliminary hearing will be on January 29; bail has been set at nearly $1.5 Million. An Uber spokesperson says that Alarcon-Nunez has been removed from the Uber app permanently.