Fatal Wrong Way Driver Accident on I-805: Who is Liable?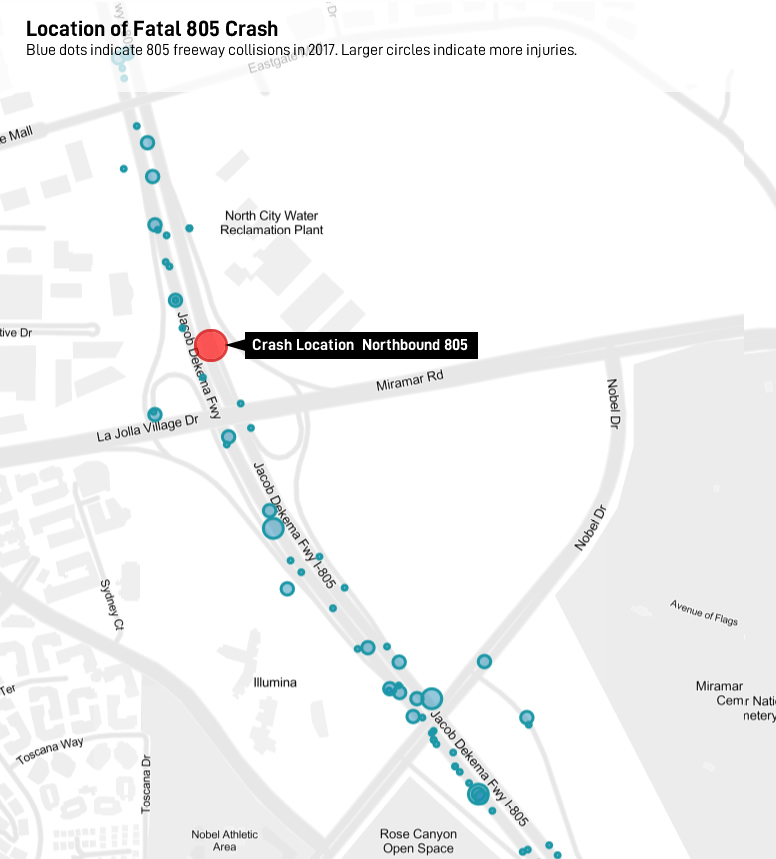 Three people were killed and one was seriously injured in an accident on the 805 Freeway near the stretch known as the Golden Triangle in Sorrento Valley. The fiery crash occurred in around 4:30pm near the exit for Miramar Road/La Jolla Village Drive. The driver that caused the crash was Trevor "McSkillet" Heitmann, 18 years old gamer and YouTube personality. He was driving a black McLaren sports car who was driving the wrong way at a reported speed of over 100 mph. That car crashed into a 2010 Hyundai minivan, killing a mother, Aileen Pizarro (43) and her 12-year old daughter Aryana. Aileen was a marriage and family counselor and her daughter Aryana was about to enter 7th grade. They were identified by Dominic Arman Pizarro, the victims' son and brother. Dominic has set up a GoFundMe page, so please consider supporting this family.
Legal Liability in Wrong Way Accidents
In collisions involving a wrong way driver like this one, the question must be asked, did a dangerous roadway design contribute to this accident? We have handled multiple cases involving accidents on San Diego freeways and also in cases involving dangerous roadway design. One of our recent cases involving a wrong way driver on the 15 freeway resulted in a $6 million settlement for our client.
We have created the map above to show the location of the crash. The red dot shows where this head-on collision occurred, on the northbound side of the 805 freeway. The blue dots on the map identify other I-805 crashes in 2017 that occurred near the location of this particular deadly crash occurred. We can clearly see there were many other crashes near this stretch of highway. According to data from the The Statewide Integrated Traffic Records System (SWITRS), in 2017 there over 1,500 crashes where the I-805 freeway was listed as the primary road in a vehicle collision.
Our condolences go out to family members who have lost a loved one in this crash. As we have handled many wrongful death cases over the years, we know this is an incredibly difficult time for family and friends.
If you have questions regarding this crash, feel free to contact our office and we will answer any questions we can for you.